var addthis_config = "data_track_addressbar":true;
105 Aberdeen Avenue, Hamilton, ON, circa 1893
CORRECTION – THIS HOUSE IS NOT FOR SALE. TURNS OUT THE SIGN WAS A PROP FOR A MOVIE SHOOT. GUESS THAT MEANS I STILL HAVE TIME TO SAVE FOR THIS ONE FOR WHEN IT REALLY COMES ON THE MARKET!
WOW! This is a type of ones that you daydream about each time you stroll by and swerve off the highway whenever you see its on the market. My spouse reported seeing the signal as we speak and I knew I needed to bounce onto the pc and make a put up. No footage or itemizing on-line but – and its killing me!
Guessing $1.6-$1.9MM for this one…
Good information is that this residence is of historic significance and is in a number of Hamilton structure books I have. Below are some pics…

Excerpt from The Grand Durand by Graham J. Crawford (above images additionally by Graham Crawford):
The residence was constructed by distinguished native banker John Stuart in 1893 as a marriage reward for his daughter and her new husband, lawyer Patrick Bankier, on land severed from the Inglewood property Stuart owned (see beneath…click here for associated weblog put up). Mr. Bankier died all of the sudden on the age of 39 after dwelling in the home for under four years. The residence was referred to as Ingleneuk.
The second proprietor, Robert R. Moodie, bought the home in 1919. Moodie offered the home in 1935 to Mark Holton, President of the Chipman-Holton Knitting firm. Mark Holton's grandson, Lindsay, now lives at 112 Aberdeen Avenue (see beneath) and remembers being escorted into his grandfather's examine positioned in the curved bay window to say whats up to him each time they visited.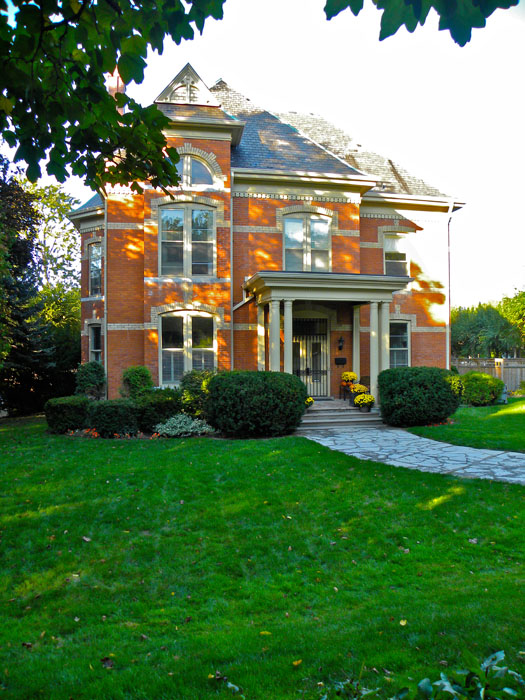 Originally, the house had an elaborate set of stone stairs going through onto Aberdeen. The stairs and porch had been eliminated in 1964 and the principle entrance moved to Bay Street South (see beneath photographed in 1899).

Photographed in 1899 – as seen in the guide "Footsteps in Time"

When constructed, the house had eight fireplaces, all of them coal burning. The present proprietor bought the house in 1991, one week earlier than the home had been scheduled to be demolished (TFG!).

CLICK TO LEARN MORE!